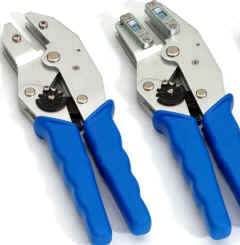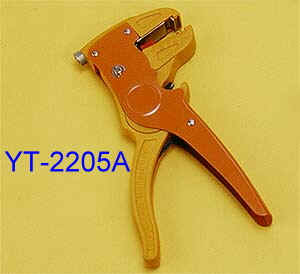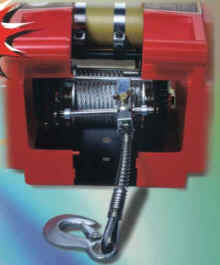 Aluminum Crimp Tool Wire Stripper Automotive Winch
---
COMPANY PROFILE
Established: September 1st, 1999

Total Capital: US$500,000.00

Total Area: 2,000Sq. Meter

Total Employee: 50 Persons

Main Facilities:

1. 3D CNC Vision Measuring Machine

2. Press Machine (1~110 Tons)

3. Nikon Profile Projector

4. Vertical Milling Machine

5. Precision Electric Discharge Machine

6. CNC Wire Cut Electric Discharge Machine

7. Plastics processing machine (80~300 Tons)

8. Regular Drilling Machine

9. Super Precision Surface and Form Grinder

10. CNC Vertical Machining Center


The Advantage of YiJin Technology Co., Ltd.

1. We have four factories for manufacturing our products.

A. Shin Jiuh Diing Co., Ltd. (established in 1987) master in
manufacturing automotive winch, hand winch, grease guns.

B. Wei Shin Enterprise Co. (established in 1992) master in
manufacturing molds for metal and plastic products.

C. Wei Yang Enterprise Co. (established in 1995) master in
manufacturing TPR dual color cushion-grip handles, plastic
products and Pliers.

D. YiJin Technology Co., Ltd. (established in 1999) master in
manufacturing Aluminum and Carbon Steel Ratchet Crimp Tool,
Die sets, Wire Stripper, Cable Slitter, Punch Down Tool, Blades,
and DIY Crimping/Stripping Tool.

2. We have 7 departments for manufacturing our products.

A. Research and Design Dept.
B. Pressing Dept.
C. Drilling Dept.
D. Milling Dept.
E. Grinding Dept.


F.

Sales Dept.


G. Producing Dept.

3. In order to achieve 100% customer satisfaction and maintain a high level
of quality control, our company had invested a considerable amount of
capital into the precise manufacturing facilities. In addition, from making of
the mold to production of the product, all procedures of manufacturing are
supervised restrictively and are done within the three companies.